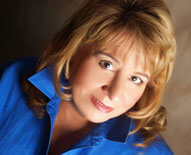 ABOUT
Mary Winn is the Founder of Therapy With Mary. Mary is a Licensed Clinical Social Worker (LCSW), Certified Clinical Hypnotherapist (CHt) including Rapid Resolution Therapy™ (RRT) / Rapid Trauma Resolution™ (RTR), Gottman Workshop Leader for "The Seven Principles for Making Marriage Work" and a Level 1 Trained Therapist in the Gottman Method of Couples Therapy.
With over 13 years of experience, Mary has been in private practice since 2011. Mary launched her first office in Palm Beach, and currently practices in Wellington.
Mary is grateful to provide services to clients throughout Florida, the U.S. and internationally.
Mary received her Master's degree in Clinical Social Work and a Bachelor's degree in Psychology, with a minor in Criminal Justice, from Florida Atlantic University.
WORKING WITH MARY
Mary is results driven, and is honored to assist her clients in reaching their full potential. Mary works with her clients in a safe, confidential and non-judgmental environment, with healing taking place in a gentle and respectful manner, allowing you to feel comfortable expressing your feelings.
Many clients are experiencing stress and/or anxiety. Learning how to relax and clear the mind is so important for emotional and physical health, and for that reason, Mary created a Progressive Relaxation CD, which is available to all clients. Mary also conducts Stress Management Classes, incorporating the contents of her Progressive Relaxation CD into those classes.
Mary enjoys all aspects of her work with her clients, seeing them blossom into the person they've dreamed of becoming. We all want to be our best selves. Mary enjoys helping her clients do just that.
Some clients come in with a trauma, or several traumas — either from the past or present, that are holding them back, interfering with their lives, their relationships and their careers — and after Therapy With Mary, often leave the office feeling completely cleared of the haunting emotions that had brought them in.
It's important to note that all clients and all issues are different, and the length of time in treatment will vary.
HOW IT WORKS: FREE CONSULTATION
During your free phone consultation, Mary will ask you a few questions regarding why you are seeking therapy at this time and what your goals are. Mary will also tell you a little about her process and answer any questions you may have. We will set up your first session as soon as possible. You won't have to wait for weeks to see Mary.